Perpetual calendar
Perpetual calendar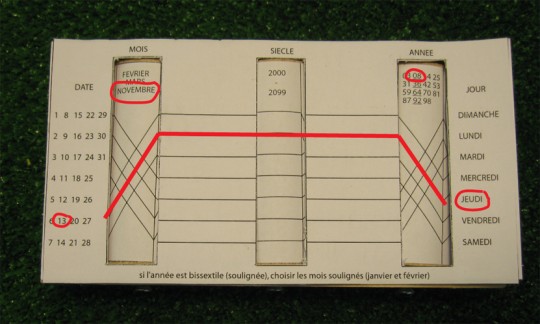 This calendar indicates the day of the week of every date between 1600 and 2299.
With it, you can know what day of the week you were born or if you will have the chance to celebrate your 50th anniversary on a Saturday.
This project can be part of the study of calenders from the astronomical or historical point of view.