La plate-forme collaborative de bricolages scientifiques et pédagogiques

Vaccuum bottle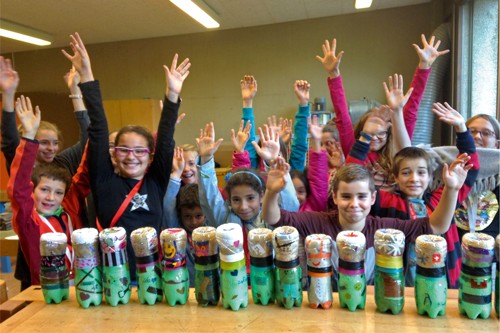 This project goal is to build a simple and functional vaccum bottle ('thermos').
Instead of the 'air gap' used in commercial vaccuum bottles, this model uses various insulating materials. The insulation efficiency is reduced, but it can still keep a liquid cold or hot for several hours, demonstrating the principle and value of thermal insulation.
This activity is a good way to introduce the topic of thermal insulation in buildings. Children can see that these insulating materials are generally light with air 'trapped' in. They act as a 'barrier' against heat loss. Convection, conduction and radiation of heat can also be explained through this activity.
Difficulté
Très facile
Durée
1h
Note
Prix
~ 6 CHF
Témoignages
1