La plate-forme collaborative de bricolages scientifiques et pédagogiques
Roman/Arab numerals conversion disk
Roman/Arab numerals conversion disk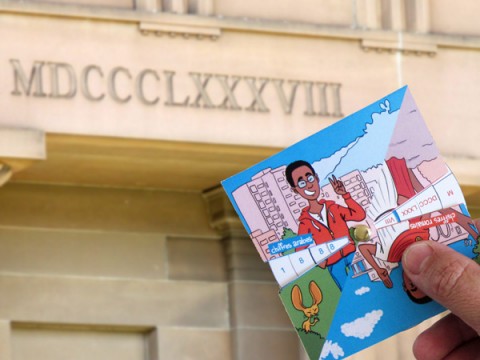 This disk converts Roman numerals into Arab numerals and vis versa.


Learning Roman numerals is a good way to exercise logic and counting.


Even if Roman numerals are no more in use today, they can still be found in our daily lives, on monuments, watch dials, to number book chapters, to date films, etc. It is quite common to find inscriptions with Roman numerals on the many Roman remains that can be visited in Europe.

To get interested in Roman numerals is also useful as it links us back to the Antique world which influenced greatly our modern societies.


This DIYs project was developed for 'Campus Junior', a magazine of the University of Geneva aimed at those (from 10 to 99 years old) who are 'curious about things'.