La plate-forme collaborative de bricolages scientifiques et pédagogiques

Hydroelectric power plant 1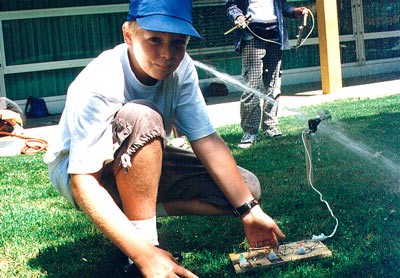 This project helps to understand how hydropower (energy from water in motion) can be transformed into electricity.

Hydropower is a renewable energy regenerated through the water cycle. The Sun powers this cycle by evaporating water (from e.g. rivers, lakes or seas). This water condenses in the air to form clouds. When it rains, this water returns on Earth and can be stocked in the mountains with dams. By running this water through pipes down in the valleys, it acquires a lot of speed and can then power turbines to generate electricity. Afterwards, the water returns to rivers and lakes, and the cycle can happen over again.

Why not visit dams or hydroelectric plants in addition to this project ?
Difficulté
Moyen
Durée
3h
Note
Prix
~ 15 CHF
Témoignages
1